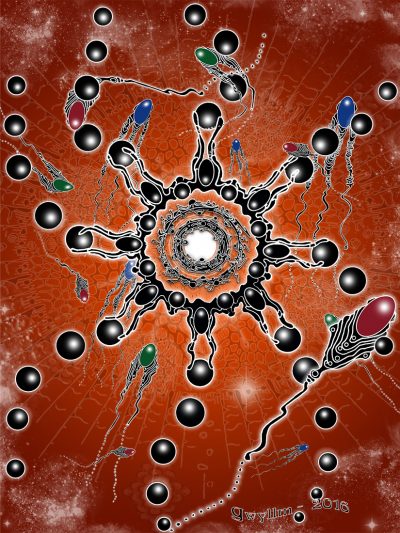 IntraCellular/InterStellar Overdrive…
After many months away from working with art, this is our return.  Pen, Ink, drawing over several days, bringing disparate elements together for a new interpretation of the old theme, this is the result.
Moving the notch up a bit on the concept of Mandala, a play on the micro/macrocosm.  As one observer said, " I've heard of Conceptual Art, but that one looks to me like Conception Art."  Perhaps it is, trying to capture the Creation in the ever present moment, without beginning, without end, ever conscious, ever aware of itself, and its expressions of individuation.
Here is for the Beauty, here is for Love.
Bright Blessings,
Gwyllm Llwydd