Backlash includes call for boycott of P&G, complaining commercial 'emasculates men'
Shaving company Gillette has been bombarded with both praise and abuse after launching an advertising campaign promoting a new kind of positive masculinity.
Engaging with the #MeToo movement, the company's new advertising campaign plays on its 30-year tagline "The best a man can get", replacing it with "The best men can be".
The advertisement features news clips of reporting on the #MeToo movement, as well as images showing sexism in films, in boardrooms, and of violence between boys, with a voice over saying: "Bullying, the MeToo movement against sexual harassment, toxic masculinity, is this the best a man can get?"
The film, called We Believe: the Best Men Can Be, immediately went viral with more than 4m views on YouTube in 48 hours and generated both lavish praise and angry criticism.
"This commercial isn't anti-male. It's pro-humanity," wrote Bernice King, daughter of the late civil rights legend Martin Luther King. "And it demonstrates that character can step up to change conditions."
The Emmy-award winning actor and prominent Donald Trump supporter James Woods meanwhile accused Gillette of "jumping on the 'men are horrible' campaign" and pledged to boycott its products.
Far-right magazine The New American attacked the advertisement's message, saying it "reflects many false suppositions", adding that: "Men are the wilder sex, which accounts for their dangerousness – but also their dynamism."
But Duncan Fisher, head of policy and innovation for the Family Initiative, welcomed the company's revolutionary shift in messaging and said it played into a new narrative about positive masculinity. "There are a lot of men who want to stand up for a different type of masculinity, but for many there has not been a way for men to express that, we just need to give them a voice," he said. "Obviously this is an advert created by an agency to sell razors but it represents an attempt to change the dialogue."
Others remarked that the intensity of the backlash revealed the necessity for a wider acknowledgement of the damage done to men and women by toxic masculinity.
Among the objections were that the video implied most men were sexual harassers or violent thugs, that it was "virtue-signalling" by a company that doesn't care about the issue, and that the advertisement was emasculating.
The film's YouTube page quickly became a cultural battleground, with negative responses outnumbering positive on the platform – which has faced criticism for not doing enough to curtail misogyny in its comments – and many commenters saying they would never buy a Gillette razor again.
The advert threw TV presenter Piers Morgan into an apoplexy, prompting him to declare a boycott of the company and dedicate a column condemning it as part of a "pathetic global assault on masculinity".
Responding to Morgan's angry tweets, American broadcast journalist Soledad O'Brien simply tweeted: "Oh shut up Piers," while Canadian comedian Deven Green, as her character Mrs Betty Bowers imagined Gillette's response to Morgan's rage, tweeting: "Piers Morgan thinking he is a spokesperson for rampant masculinity is adorable."
The advertisement shows men intervening to stop fights between boys and calling other men out when they say sexually inappropriate things to women in the streets.
"We believe in the best in men: To say the right thing, to act the right way. Some already are in ways big and small. But some is not enough. Because the boys watching today will be the men of tomorrow," the voiceover says.
PR expert Mark Borkowski called the advert part of a "fantastically well-thought through campaign", adding that it appealed to a younger generation that were very aware of the power of advertising and marketing on society.
"It is no longer enough for brands to simply sell a product, customers are demanding that they have a purpose – that they stand for something," he said. "Masculinity is a huge part of Gillette's brand, and there is a recognition in this ad that the new generation is reworking that concept of masculinity, and it is no longer the cliche is once was."
Writing in more detail about the thinking of the advert Gillette, which is owned by Procter & Gamble, said the advertisement was part of a broader initiative for the company to promote "positive, attainable, inclusive and healthy versions of what it means to be a man.
Gillette has also promised to donated $1m a year for three years to non-profit organisations with programs "designed to inspire, educate and help men of all ages achieve their personal "best" and become role models for the next generation".
The ad was directed by Kim Gehrig of the UK-based production agency, Somesuch. Gehrig was behind the 2015 This Girl Can advertising campaignfor Sport England and "Viva La Vulva", an advertisement for Swedish feminine hygiene brand Libresse.
Some people took issue with the advertisement because it was directed by a woman. The Conservative Canadian political commentator Ezra Levant wrote: "A shaving ad written by pink-haired feminist scolds is about as effective as a tampon ad written by middle aged men … Count this 30-year customer out."
But many praised the campaign, including Iceland's foreign ministry, and the Tyler Clementi Foundation, named after a student who jumped to his death after being outed online as gay.

The campaign follows other campaigns by major international brands that have dealt with social and political issues. In 2018 Nike ran a campaign featuring NFL star Colin Kaepernick, who drew criticism from Donald Trump for kneeling during the national anthem to protest against racism.
Exploitative? Maybe. Brave and timely? Absolutely. Also, I cried. Well done, @Gillette. #foroursons

"Boys will be boys"? Isn't it time we stopped excusing bad behavior? Re-think and take action by joining us at http://TheBestMenCanBe.org. #TheBestMenCanBe pic.twitter.com/hhBL1XjFVo
514 people are talking about this
(Submitted by Gwyllm Llwydd.)
Capricorn | Dec. 22 to Jan. 19
You swore you'd make real attempts to become a better, more well-rounded human being, but by the end of the week, you'll have a favorite stock-car racer.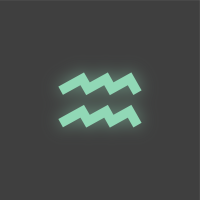 Aquarius | Jan. 20 to Feb. 18
Sometimes, life's smallest changes are the most important, as evidenced by the microscopic cancer cells currently entwining the base of your spinal column.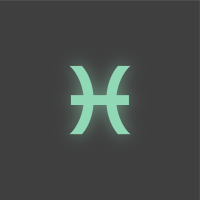 Pisces | Feb. 19 to March 20
It's true people only pay attention to you because of your enormous breasts, but cut them some slack. Most people only have two, and theirs are relegated to their chest.
Aries | March 21 to April 19
You and your entire family will be granted the power of flight by conniving sky-gods who merely want to create additional safety problems for the airline industry.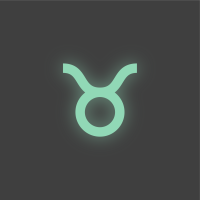 Taurus | April 20 to May 20
Nobody said the farming life was going to be easy, but you still never imagined it would require waking up at the crack of dawn every morning to file for 11 different government subsidies.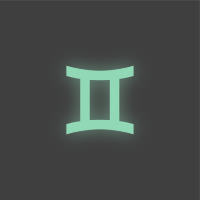 Gemini | May 21 to June 20
The ravages of age will begin to interfere with your work this week when your rapidly worsening vision produces paparazzi photo after paparazzi photo of people who look like Matt Damon.
Cancer | June 21 to July 22
An 8-year-old asshole will give away all 43 endings to the choose your own adventure book you're reading.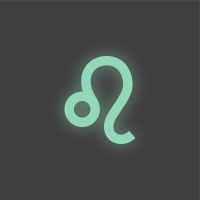 Leo | July 23 to Aug. 22
Secretly tape-recording your private conversations is something you might be able to forgive, but not splitting the profits of their sale with you is a different thing entirely.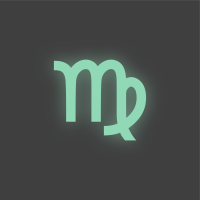 Virgo | Aug. 23 to Sept. 22
Your desperation to escape the buses that are constantly hitting you will force you to build a time machine, which will deposit you just downhill from where an early <i>Homo sapien</i> is attaching the first four wheels on a huge hollow log.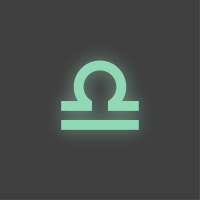 Libra | Sept. 23 to Oct. 22
You'll be prevented from joining the Army's elite paratrooper unit, which seems unfair given your years of experience jumping out of things while holding guns.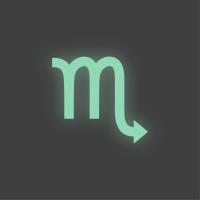 Scorpio | Oct. 23 to Nov. 21
There are very few people who respond to a well-prepared spaghetti carbonara in the same way you do, a fact for which the nation's firefighters thank God daily.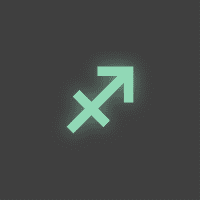 Sagittarius | Nov. 22 to Dec. 21
Jupiter will enter your sign at a very delicate moment this week, causing it to blush, stammer an apology, and back out.
Consciousness, sexuality, androgyny, futurism, space, art, music, physics, astrology, democracy, photography, humor, books, movies and more